U ovom delu teksta biće reči o izgovoru glasova koji trebaju da se čisto izgovaraju oko treće godine, dozvoljena su blaga odstupanja sa 3,5 godine. Pisali smo da o tome da postoji odredjeni redosled u usvajanju glasova. Neke grupe glasova, odnosno pojedini glasovi prethode drugima I njihov pravilan razvoj uslovljava izgovor ostalih glasova koji po razvojnim normama slede nakon njih. Tako, npr da bi se dobio glas R dete prethodno mora da ima glas L, a glasovi P i B u kombinaciji sa glasom M jesu osonova za kasniji izgovor glasova F I B.
Za glasove K i H, o kojma ce ovde biti reči po nastanku i mestu izgovora se vezuje samo glas H.
Nepravilan izgovor glasa K se naziva KAPACIZAM, dok se nepravilan izgovor glasa G naziva GAMACIZAM.
Kako bismo mogli pravilno da govorimo, važno je da mišići jezika, usana i lica mogu da podrže pokrete koji su nam potrebni za izgovor određenih glasova, pa zato i ovde, kao i u predhodnim tekstovima uvek savetujemo da se obnove vežbe oralne praksije pa da se onda krene sa uvežbavanjem glasova.
IZGOVOR GLASOVA K, G, H
Ono što je zajedničko za izgovor ova dva glasa je to da se usta umereno otvaraju iza jedan i za drugi glas, vrh jezika se povlači u unutrašnjost usta, iza donjih sekutića, tj koren jezika dodiruje meko nepce. Zadnji deo jezika se naglo spušta i time uklanja prepreku vazdušnoj struji, i ujedno se tada ceo jezik pomera napred. Jedina razlika je u zvučnosti- glas K je bezvučan, dok je glas G zvučan. Prema mestu tvorbe (nastanka), glasovi K i G, H se dele na zadnjonepčane, a prema načinu izgovora na praskve (esplozivne ), dok se glas H svrstava u strujne (frikative).
Kada smo detetu objasnili položaj govornih organa, poičnjemo sa dobro poznatim kombinacijama I uvežbavanjem istih. Naravno, uvek možemo da se pomognemo sa špatulom, I da pritisnemo jezik ka dole, dok roditelji to isto mogu da vežbaju uz pomoć kašičice.
Najpre glas vežbamo u inicijalnom položaju, na početku:
KA kap, kada, kapa, kamen, kanta, kapetan, Kanada, kapuljača, kazati, kapljati
KE kesa, kelj, keš. ker, kecelja, kesten, kengur, keziti se
KO koš, konj, kola, koza, kolač, kombi, komšija, koliba, kolica, kopito
KI kit, kip, kipeti, kiša, Kipar, kiselina, kidati, kisnuti, kijati, kimono
KU kum, kuma, kuća, kutija, kuna, kugla, kupovina, kuhinja, kupatilo, kuvar, kutlača
Zatim ove kombinacije uvežbavamo sa rečenicama. Možete zatražiti od detea da samo osmisli rečenice.
Prelazimo na vežbanje glasa K u sredini:
A………K………A
E………K………E
I………K……….I
O…….K………O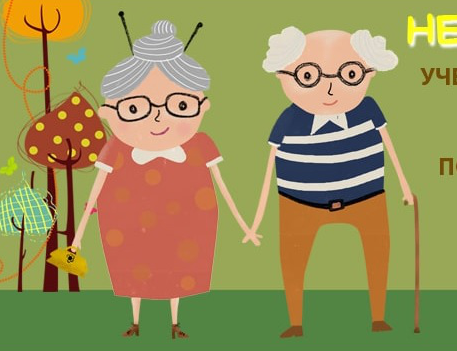 Na isti način vežbamo i za glas G
A………….G…………A
E………….G………….E
O………..G………….O
U………..G…………..U
I………….G…………..I
Zatim se vežbaju kombinacije sa suglasnicima, tzv.klasterima : KV, KN, KL, KLJ, KR, PK.
Kvaka, kvas, kviz, crkva, narukvica, Moskva, smokva, kvasiti, kvasac, kvalitet
knez, kneginja, knedle, kneževina, Knin
klupa, klizaljka, klima, klošar, klavir, klopka, puklo, tuklo, isteklo, poteklo, klima, klimav
kljun, ključ, kljuse, ključaonica, kljove, ključati
kraj, kralj, kraba, krasta.krađa, kraljica, kreda, kreč, krilo, krigla, kruna, krupno.
čipka, čupko, tupko, lupka, cupka
Na redu je uvežbavanje na kraju reči :
A………….K                                                                           A…………G
E………….K                                                                           E………….G
I…………..K                                                                            I…………..G  
O…………K                                                                            O………….G
U………..K mak,lak,vuk,bik,unuk,jastuk                                U…………..G prag,blag,drag,sneg,breg,dug
Najbolje bi bilo,kao što je već pominjano uvežbavati sve ove reči kroz rečenice, pesmice, i priče.
DEDA
Pada kiša kap.kap.kap
ide deda nosi štap.
Juče bio sunčan dan,
deda poneo kišobran.
GOLUBOVI
Na golemom grabu,
gde su gornje grane,
golubovi u gnezdu
svog maloga hrane.
Golub guče: gu,gu,gu
Golubica: gr,gr,gr.
Jedno guče, drugo grče,
tom pevanju dete uče.
Položaj govornih organa za glas H : prilikom izgovora glasa H vrh jezika se naslanja na donje sekutiće, dok se njeogov srednji i zadnji deo uzdižu u pravcu tvrdog nepca.
Bočne ivice se oslanjaju o gornje kutkake. Izmedju srednjeg i zadnjeg dela jezika stvara se širok žleb kojim vazduh struji.
Glas H je bezvučan, što znači da glasnice miruju. Ovaj glas se ubraja u grupu slabo vidljivih glasova, pa je zbog toga česta artikulaciona greška kod male dece.
Nepravilan izgovor ovog glasa odlikuje se :
OMISIJOM- neizgovaranjem glasa, koja se najčešće javlja kod rascepljenog nepca.
DISTORZIJOM- nedovoljno jasnim izgovaranjem glasa.
SUPSTITUCIJOM- tj.zamenjivanjem nekim drugim glasovima, najčešće glasovima K, T, D, J, S
Glas se vežba,kao i do sada, na početku u kombinaciji sa vokalima:
H…………….A              A……..H……A            A………H
H……………E               E…….H…….E            E……….H
H……………I                I………H…….I             I………..H
H……………O              O……..H…….O           O………H
H……………U             U………H…….U           U……….H
PRVO se vežbaju reči sa inicijalnim položajem glasa H (na početku reči), onda medijalnim položajem (u sredini reči), i sa finalnim položajem glasa (na kraju reči).
Inicijalni položaj :hauba, hajduk, haljina, hafra, harmonica, hamburger, Hajdi, hala
Medijalni položaj: uho, tiho, pahulja, kuhinja, jahač, pehar, Strahinja, oholo, mahati, jahati, dohvatiti.
Finalni položaj: mah, šah, orah, smeh, prah, tepih, duh, njuh, vazduh, čeh, dah, stih, krah
Kao što znamo, osim u rečima, automatizacija i artikulacija se vežbaju kroz rečenice, pesmice, priče, spontani govor.
SMEH
Ha, ha smeje se tata.
He, he, smeju se tete.
Hi, hi, smejemo se svi.
Ha, ha, he, he, ho,ho,hi,hi
nikad nismo tihi.
Literatura Milica Vakić (2007). Izgovarajmo pravilno. Beograd Dr. Nataša D. Čabarkapa ( 2018). Da brbljam, da govorim, da učim. Beograd